What it is like to live in Kenilworth?
Have to move off campus or looking for somewhere to live for the next academic year? This was the position I was in this time last year. I had lived in Leamington Spa but was getting tired of the commute and fighting for a seat on the bus.
Having done a lot of research I decided Kenilworth was perfect.
These are just a few reasons I decided to move to Kenilworth for my final year and I could not be happier with my choice. Here are five things I love about living in Kenilworth.
The Highstreet– it is incredibly important to choose somewhere which has the essential services. Kenilworth has a high street full of local bakers, green-grocers, Sainsbury's, Argos, Boots and much more. They are easy to get to and great when you need to pop to the shops. I am also enjoying trying the different restaurants such as Lil Green, EGO and the Almanack to name a few. Some restaurants also offer student discount which is great. I love the convenience of having all of these on my doorstep.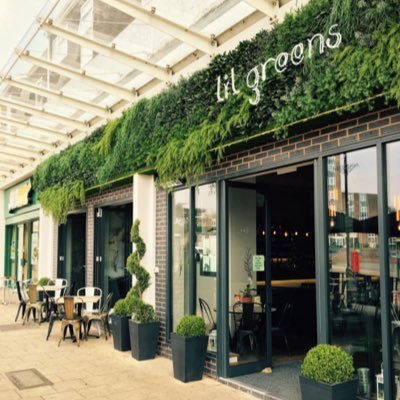 Easy and quick to get to the university-in the second year I lived in Leamington Spa and got tired of the commute and trying to get a seat. This is never a problem in Kenilworth as it is only 10 minutes away from University by bus or car but still has all the essential services. This is great for my third year and still convenient if I want to visit my friends in Leamington as it is only 15/20 minutes away with plenty of buses heading that way. My flatmate cycles to the university and normally takes him 20 minutes showing how accessible the university is from Kenilworth. There is also a train station where you can quickly and cheaply get home or to London or a day trip to Birmingham.
Cheaper rent– this depends on what accommodation you choose in Kenilworth but when looking last year I found that because the area was not in high demand in the same way Leamington is the rent is often cheaper for better quality student accommodation.
The countryside– although I liked living in Leamington it was always very busy and sometimes hard to escape. Kenilworth is a little bit quieter and is located in the countryside. I love going on walks around the local area. It does seem a bit odd seeing cows and sheep on walks though! With more time being spent at home it is nice to go on a wander in the countryside. Being in the countryside there is more of a community feel and they run a variety of events for residents to attend including local markets.
The history of Kenilworth- there is so much history in the area. Kenilworth Castle is a definite must see. I love the architecture all around Kenilworth and there is always something fascinating to discover.