Top 10 Halal food places in Coventry
Coming from London and being surrounded by halal restaurants makes you accustomed to finding a wide range of halal food easily. I know that to some people, convenience is a major factor that plays into their university choice so I have compiled this list of food places around Warwick University to show that there are a wide range of options that you can also choose from!
Nando's Coventry
Everyone's favourite place for well-seasoned grilled chicken! Only a 15-minute bus ride away (or £5-10 Uber ride if you are lazy like me) from campus with reasonable prices and a good atmosphere. It is also decent sized with seating both inside and outside.
https://www.nandos.co.uk/restaurants/coventry-city?utm_source=googlemaps&utm_medium=organic&utm_content=CoventryCity&utm_campaign=local
2. Chinese Kitchen Takeaway
A Chinese restaurant in Coventry that serves halal chicken. My personal favourite is the king prawn chow mein dish (spicy of course). They open till 11pm which is very convenient but keep in mind that they only take cash.
https://chinesekitchencov.co.uk/
3. German Doner Kebab Coventry
A Kebab takeaway that also does delivery. It is that is also found in London that stays open all the way till midnight. My personal favourite is the lamb wrap, very good price point and tasty meat.
https://www.germandonerkebab.com/
4. KFC Coventry
This one was a surprise to me since not every KFC restaurant is halal. A good fast food option!
5. Falafel Corner
A Lebanese restaurant that also has vegan options! Better a quick breakfast or lunch as it closes at 6pm. Best known for their falafels of course!
http://falafelcorner.restoguides.com
6. Sky Lounge Shisha restaurant
They serve a wide range of food including burgers and pizzas with an excellent view. They also provide shisha which some people love!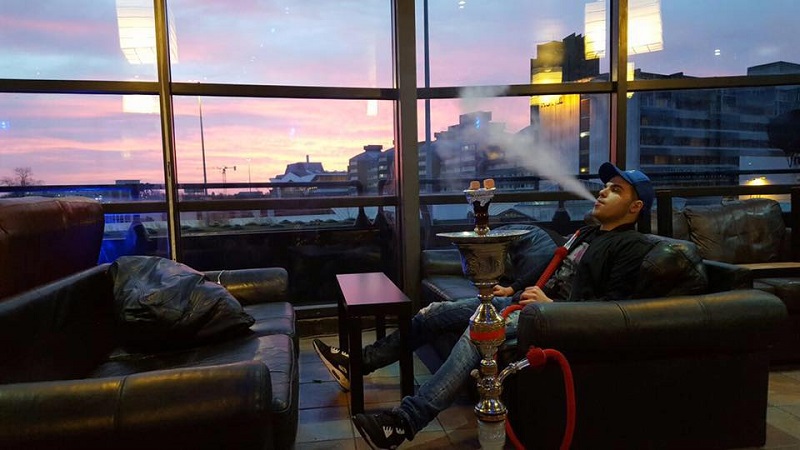 https://skyloungecoventry.co.uk/
7. Aqua Food & Mood
Middle Eastern restaurant in Leamington Spa with beautiful décor and amazing drinks/milkshakes and desserts.
http://aqua-food-mood.co.uk/warwick/home.html
8. My Dhabba
Indian restaurant that specialises in street food and stays open till midnight. They have amazing platters and are also very accommodating for large parties.
9. Creams
Popular dessert chain can also be found in Coventry. From waffles and crepes to extravagant milkshakes! You can also customise your own desserts with an assortment of fruits, chocolates, and biscuits for a decent price.
10. Choc n roll
Bakery with amazing brownies and artisan vibes! Also sell handmade macarons in a variety of flavours.