Quick, easy, healthy summer deserts
Throughout 20 years of being on Earth, this was my first summer I spent away from my family, which was a real shame as I had recently discovered that I am an expert at lazy, one bowl, minimalistic recipes which actually taste great, and are healthy too! The only possible downside is that they may not be visually the most appealing, but your taste buds won't know anyways 🙂
Warning: Greek Yoghurt (or similar alternatives such as thick coconut yoghurt, soy yoghurt for vegans) is pivotal
#1- The amateur's cheesecake
Anyone who thinks cheesecake should not have a crust, look away now, because I am absolutely going to include a crust in this simple recipe. All I did was crush up some digestives, form a solid dough with some milk (ALWAYS START WITH LESS LIQUID AND GRADUALLY ADD MORE IF NEEDED), spread it on a glass tray with sufficient depth, and here comes the magic part: Get a pot of approximately 500g flavoured greek yoghurt or skyr- make sure it's thicc (if using unflavoured greek yoghurt you can add whatever flavourings or sweeteners you like), get about 5 tablespoons of water and microwave it for a minute with a teaspoon of gelatine, and mix it into the greek yoghurt. Layer it on the digestives crust base and set in the fridge for a few hours, and voila!
*Picture taken from internet as my friends devoured the cake before I had a chance to illustrate my masterpiece.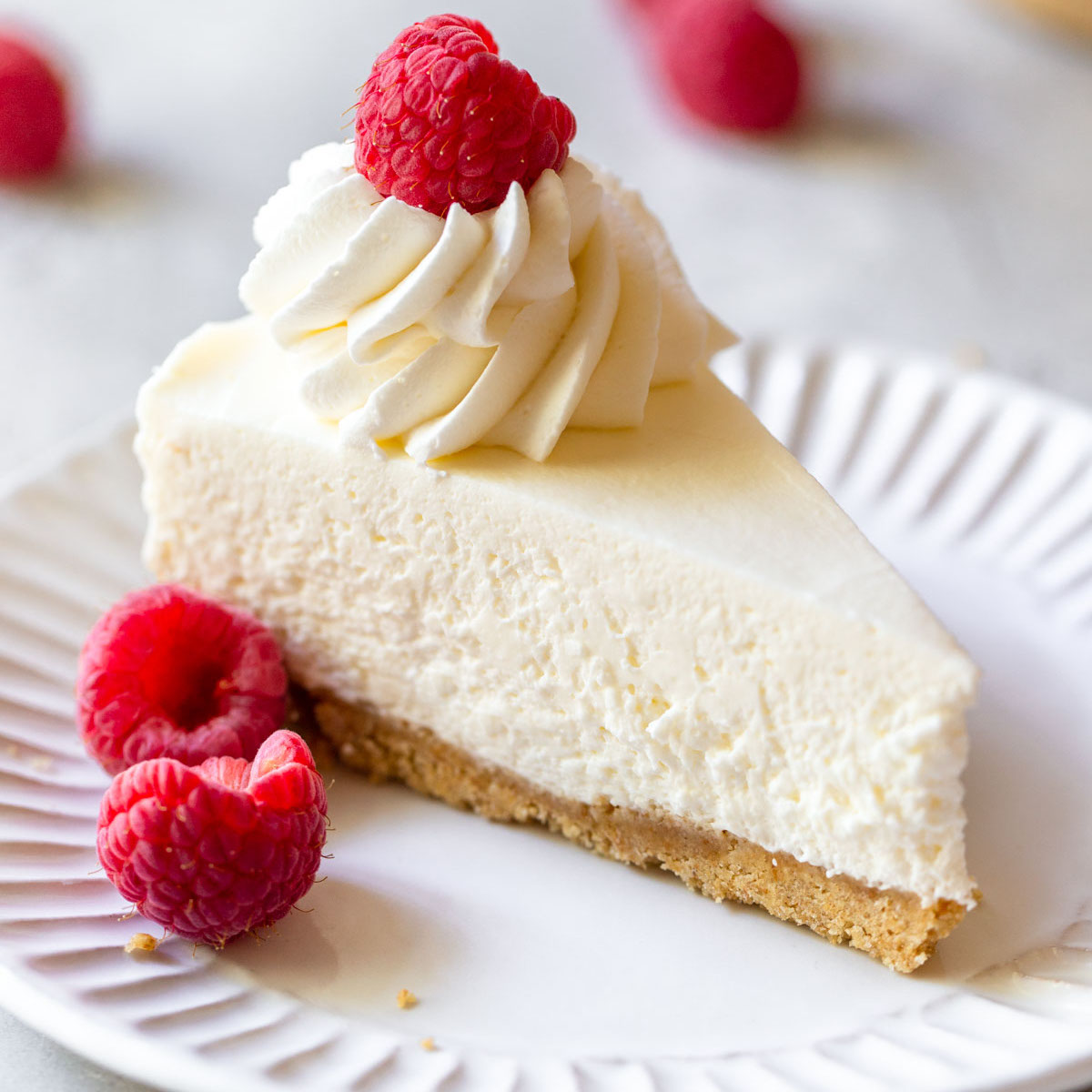 #2 Broke student tiramisu
Inspired by my no-bake cheesecake, this recipe is similar and arguably even less prep time! In a glass tray or any tray really, crush up weetabix, spread evenly on the surface, and add some milk until it reaches mushy consistency, again remembering to add the milk very gradually!
Next, this is an optional step but I quite like adding some sliced bananas on top of that weetabix layer, just so it satisfies my banoffee pie craving whilst adding some sweetness!
Then, mix some greek yoghurt with sweeteners to your liking, or just used flavoured greek yoghurt. Another optional step is to mix a few tablespoons of coffee into the greek yoghurt, and spread it on top of your weetabix/ banana layer.
Finally, sprinkle some cocoa powder on top, set in the fridge overnight, and you have an 8/10 tiramisu with minimal ingredients and without breaking the bank!
#3 Vitamin packed nice-cream
This was an absolute life saver in *that* heatwave towards the end of July, and I basically fed myself exclusively from different variations of this nice cream when the temperatures lingered around 40ºC for half of the day.
In a blender, all I did was add 5 or 6 ice cubes, a frozen banana, a dollop of peanut butter, a scoop of vanilla protein powder (sub for sweeteners or just skip if you don't have any), and some evaporated milk until it covered less than half of the volume from the solid ingredients. Blend it, pour it in a container, and place in the freezer for 5-10 minutes, and it comes out with perfect consistency!
This also works with other frozen fruits, such as strawberries, mangoes, and it may have been the heat resulting in some biased perceptions, but all of them came out a 10/10 for me! If you don't like the taste of peanut butter with say frozen kiwis or mangoes, swap out the peanut butter for greek yoghurt to achieve similar consistency!