7 Underrated Tools Around Campus to Help Manage Your Stress
So it's that time of the year again: Christmas is fast approaching, you have 126367 deadlines, and it's getting colder and darker faster than it takes you to process that we're already ¼ of a way through of our final year at university.
Fevers and stress levels may be rising but, don't panic! There are plenty of underrated tools around campus to help get your sanity back. Without further ado, here are just a few of my favourite things happening around campus which are 100% free and accessible for everyone:
1) Pet Therapy
Have you heard of this little gem of an event that the library hosts once a month to help Warwick students relieve some stress? According to the Facebook event page: Keep up-to-date with Warwick 'Study Happy' to find out when the next one is and book your tickets on time.
2) Mindfulness workshops at the Library
Mindfulness is said to be a proven tool in helping students to maintain calm, sustain focus and manage their emotions; all which could be said to improve techniques for studying and managing the pressure of all of those deadlines.
From my research, private mindfulness workshops outside of the Warwick 'bubble' can range anywhere from £30-£70 an hour – so the fact that the university offers a free workshop with no need for prior booking is something definitely to be taken advantage of!
When? Wednesday lunchtimes at 1.30, Weeks 3 to 10
Where? Seminar Room (Library Floor 2)
3) Film Clubs
One thing I love about Warwick is the array of cultural events on offer; from ticketed shows at the Arts Centre to more affordable budgeted screenings on Campus, there's plenty to see and do around studying J. Check the Warwick Student Cinema club for regular film showings; they're only around £3.50 and you can get a discount if you buy in bulk!
Also, keep an eye out for the PAIS Film screenings each Tuesday. And if that wasn't enough to entice you , there is also free pizza (yes, really) – and you can also send in your own film suggestions. It's a great way to relax in a friendly environment whilst still engaging with the arts in a critical manner.
https://twitter.com/PAISWarwick/status/93***** *** ***
If that wasn't enough, read through the Warwick Twitter pages for other events such as this:
4)) Café Fribble
Café Fribble is a weekly drop-in event that the Chaplaincy organises to allow a space for you to de-stress, have some good coffee and talk to a Chaplain if need be. They also offer knitting between 1-3pm if that's more up your street. Regardless, I feel like both of these are safe spaces for you to just be at one with your thoughts or meet others in a friendly and non-judgemental setting – which is really important from time to time, and something I find kind of them to offer so generously.
5) #WarwickGirlsCan
From the 20-25 Nov, Warwick Sport is holding a week of free exercise classes in collaboration with the 'This Girl Can' campaign! This is designed to encourage any girl to overcome fear of judgement in getting active – from boxing to spin to dance workshops, book onto a workshop here https://warwick.ac.uk/services/sport/calendar/special-events/warwick-girls-can/classes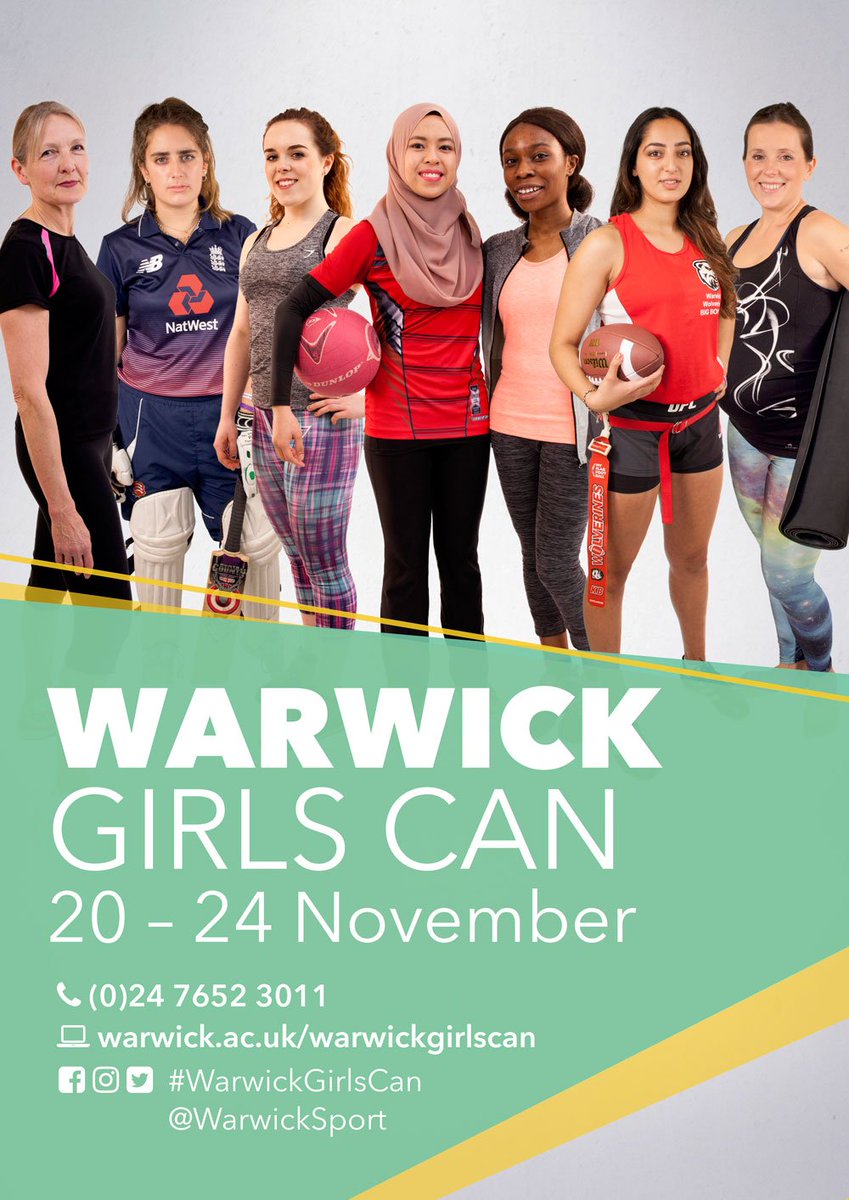 6) Feel like learning a language?
'World at Warwick' volunteers offer a range of free classes on a weekly basis – just head over to the society page and sign up to the newsletter to receive more information! I've personally enjoyed attending a couple of the Spanish classes and would recommend it as a light-hearted break from revision studies and deadlines.
7) The Infamous Warwick Burger Van
And finally – how could I not mention Warwick's infamous kebab and burger van? Finished a long run at the library and have those pesky 2 a.m. cravings? Head over to the Piazza burge van, which seems to be the only food outlet that is open until late every night. Though I wouldn't encourage this as a regular dinner; everyone needs a little comfort food now and again to get them through studying, right?
(I've tried to keep this light hearted but if anyone has any serious questions about any wellbeing services Warwick has to offer please feel free to get in touch; I'd be happy to answer your questions.)
Happy end of Week 7 !
Armeena