5 Less Obvious Tips I Wish Someone Told Me Before Uni
DON'T COMPROMISE FOR QUALITY
I'm sure every uni student at some point would worries about their finance. Choosing to shop in the reduced aisle of supermarkets, going to discount supermarkets, or opting for 'knock off' brands may help you save some money, but when it comes to certain items which will become a staple in your life, trust me when I say: just go for the reliable brand.
The best example is that when I first moved into uni, I was choosing between a relatively unknown toastie machine versus one that had thousands of positive reviews on Amazon. The price difference was £15, and my inexperience led me to believing that I'll save £15, whilst also waiting 1 extra week for delivery. After my 2nd use, it blew up into smokes and with no warranty, I resorted to buying the pricier one which I am still using without any issues to this day.
The lesson is, it is completely acceptable to save when you can, but when it comes to products which may differ significantly in quality, you will save more time and money in the long run if you go for the trusted brand, which leads to my second point…
2. REMOVE AS MANY UNCERTAINTIES AS YOU CAN
As with my previous toastie example, my hesitance and delay in decision when picking between the 2 toastie makers was not only costly in terms of time spent deciding between the two, the slower delivery time, and of course time spent to purchase the well known brand eventually, it also caused me to spend more money and crucially, added another unnecessary stress to my life, which is the last thing any university student needs. Speaking from experience, it would have been much wiser to choose the option offering much higher certainty, and this isn't only in terms of buying goods, but in everyday life as well.
If you're uncertain about what to have for breakfast tomorrow, just establish one or two staple convenient meals you can always rely on to satisfy you with minimal preparation time. How fancy your breakfast looks is really not that important when you can be putting effort into revision, preparing properly for the seminar taking place in 20 minutes, or getting to the bus stop early to make sure you get on the bus for your lecture. For example, by boiling eggs and preparing a sandwich in reusable tupperware every night, I have already removed the stress of having to decide where to get my food and what items to choose.
Another great example is transport to school. I live around a 25 minute walk from campus, and whilst there is a shuttle bus from my accommodation, it has very limited spaces and seldom leaves on time. Instead of taking the risk of waiting for the bus, only to find that it has filled up and leaving you with 5 minutes to go to your lecture, and eventually no choice but to use taxi or be very late to your class, choosing to walk is a better guarantee for arriving in time, and very unlikely to be affected by other conditions such as traffic. What's best is that it's a much more sustainable mode of transport, helps you remain active, and gives you time to engage with nature in the peaceful time you have during the walk!
3. USE YOUR ASSIGNMENT FEEDBACK TO YOUR ADVANTAGE
I must say I was guilty for most of my first year in uni as well, and like many other students, I would look at the mark I received first, before giving the detailed feedback a quick skim. This is a crucial mistake I wish I corrected earlier, because over time towards the end of my first year, I realised there was a repetitive pattern in all the feedbacks I received about the areas I could improve on. Whilst I recognised which areas I needed to work on, I seldom applied it to my next assignment before I found some time on a random Easter day, reviewed all 12 of my submitted assignments' feedback to make a list of the most common things that teachers noted about my work, including the positives and the negatives.
Spending some time to process the feedback you receive will be valuable as you will know what stuff you're doing well on, continue to implement them in your assignments, and improve on the things that aren't so good. I recommend keeping a journal and short summary of things you can take away from each assignment feedback, so that looking through 20 assignments when you're halfway through your 2nd year doesn't become such a daunting challenge.
4. USE REUSABLE/ LONG LIFE ITEMS INSTEAD OF DISPOSABLE ITEMS
What I mean by this is use items which you would only have to purchase once, instead of having to 'refill' stock. For example, buying a silicone baking mat and baking tray has become a cost efficient and time efficient replacement for buying tin foil or baking paper, as I no longer have to worry about running out of these goods or stress about the shops running out just when you need it. You're also saving the planet by being less resource intensive and contributing less plastic waste with every disposable use. Good for the planet and your wallet! 🙂
This could also apply to ziploc bags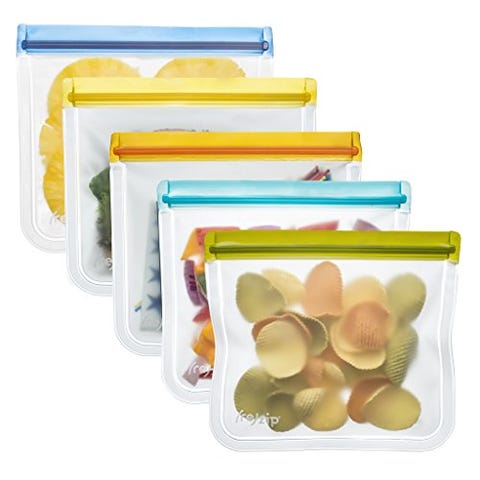 And even cling film!
5. LASTLY BUT MOST IMPORTANTLY: ENJOY EVERYTHING THAT COMES YOUR WAY
Nobody sails through university without being stressed, worried about deadlines, or feeling guilty about procrastinating or not doing enough. It's ok to give yourself a break sometimes, stop for a while and 'feel' yourself in the present moment. You may be worried about your assignment due next week after binging YouTube the whole day. Forget it, stop worrying about what has already happened and let's move on. See it as something necessary to 'recharge' your mind, and needed rest to fuel yourself for the piece of work you're about to absolutely smash!
Challenges are inevitable, but emerging successfully on the other side will allow you to know bearing through the tough time was worth it, and it is even more rewarding to see your hard work pay off. Even if you don't get the result you wanted, just be assured that everything happens for a reason, and a bad grade won't end your hopes of achieving your personal ambitions, as long as on the grand scheme of things, you're still on track and commit to working hard in these valuable few years at university.
So try to stick to your daily targets when the weather is gloomy and motivation is low, but don't punish yourself if you fall behind schedule for the day, because when you realise the bigger picture and how insignificant this small obstacle is, you start to grasp that relaxing sometimes and not being too harsh on yourself is probably the most sustainable way of ensuring you stick to your long term goals.